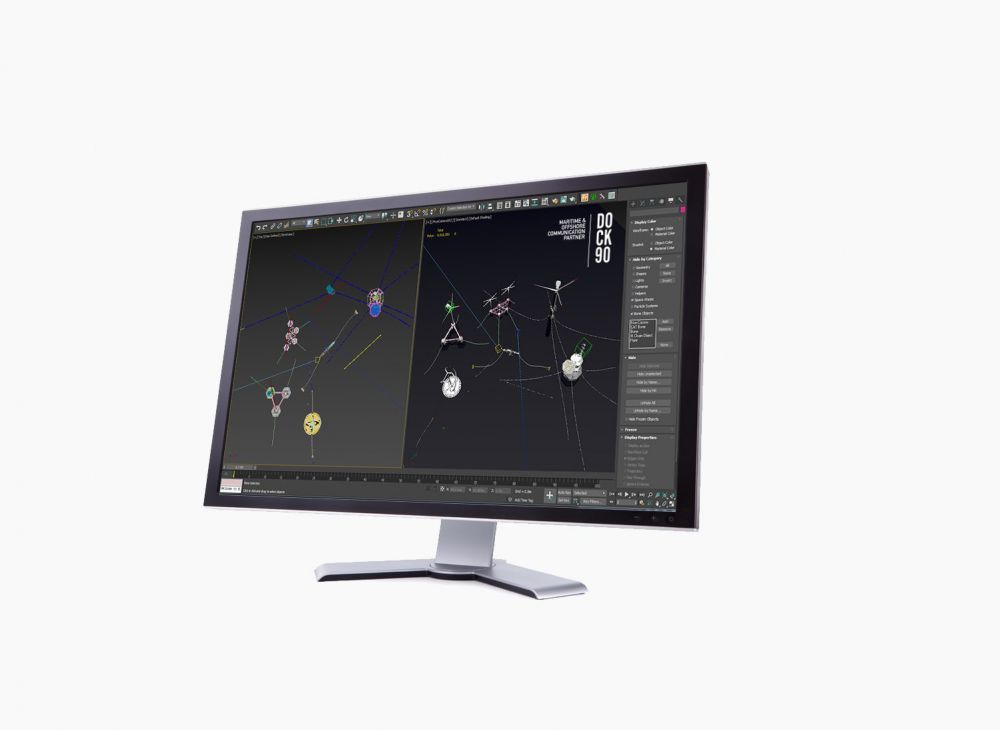 3D illustrations & Virtual Reality app
DiscoverMaritime - Floating Offshore Renewables
Less and less young adults choose a career in engineering and science. Within this field, maritime and offshore professional opportunities remain relatively unknown. DiscoverMaritime is an initiative to introduce students and other interested parties like professors, teachers and government organisations, to the Maritime & Offshore industry by means of Virtual Reality.

To support this initiative, we developed a series of Floating offshore Renewables illustrations, and made them accessible through a custom developed Virtual Reality app.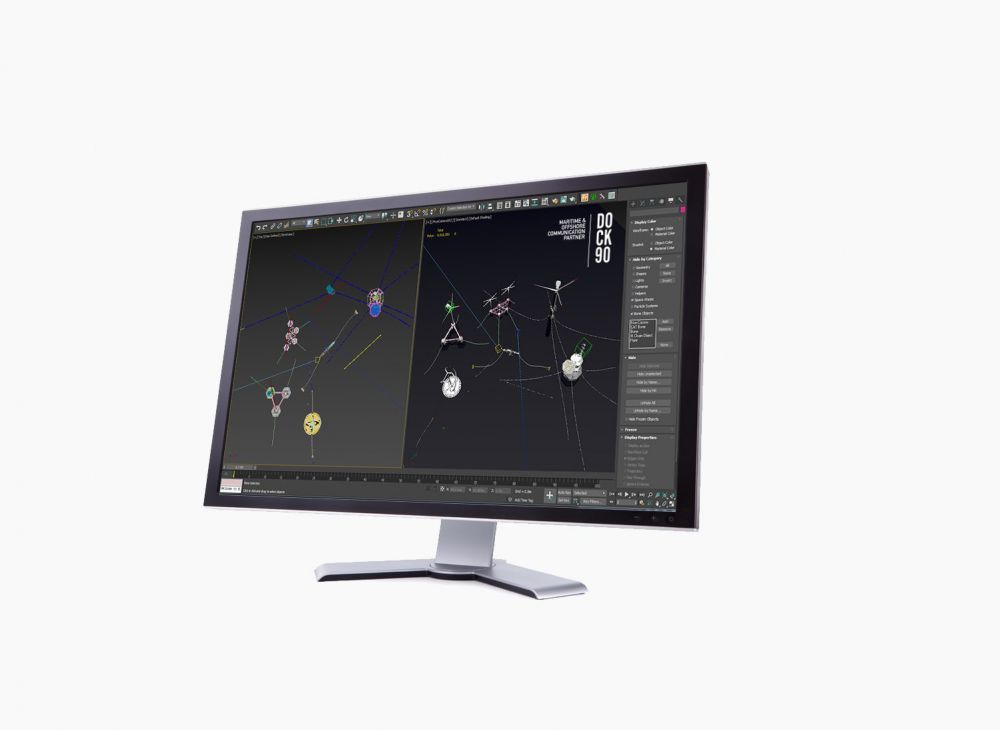 Background information
WindFloat
Principle Power's WindFloat is a floating foundation for offshore wind turbines with a simple, economic and patented design. The innovative features of the WindFloat dampen wave and turbine induced motion, enabling wind turbines to be sited in previously inaccessible locations where water depth exceeds 40m and wind resources are superior.
Background information
Wave Piston
The Wavepiston Wave Energy Converter is a concept for harvesting wave energy at the same price level as the newest land based wind turbines. Wavepistons' concept is based on capturing the surge energy with vertical energy collectors distributed on a horizontal string.
Background information
SKWID
The SKWID is a floating wind and current hybrid power generation system developed by MODEC, capable of converting two inexhaustible ocean energy sources into abundant power. By harvesting the renewable energy from never-ending currents and strong and continuous ocean winds.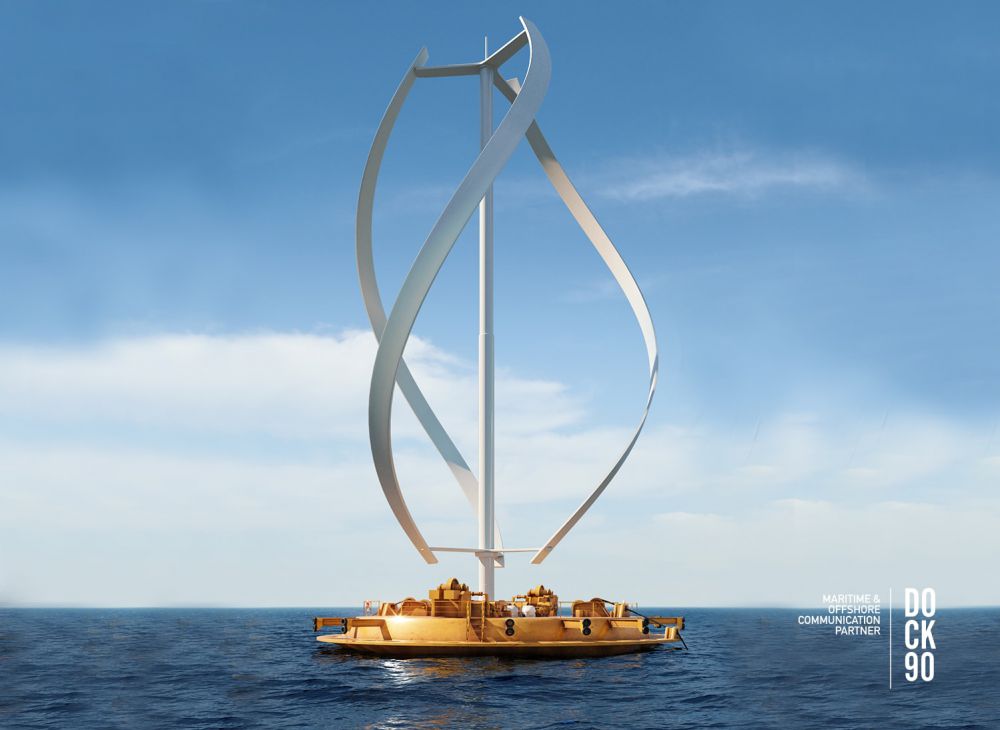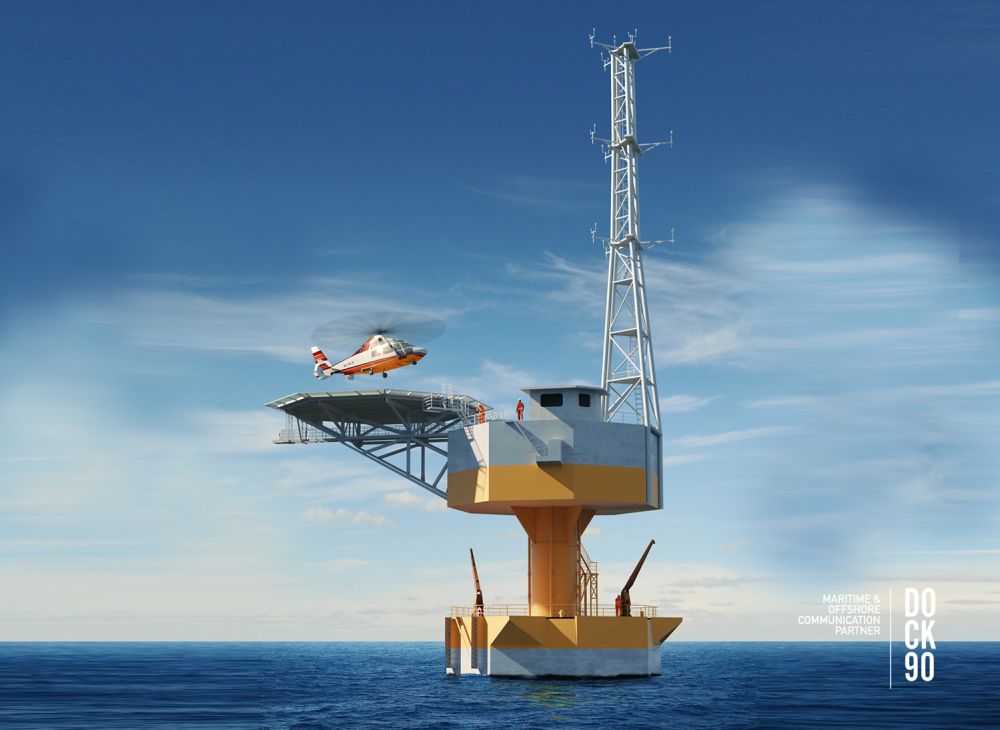 Background information
Fukushima FORWARD
The Fukushima floating offshore wind farm demonstration project (Fukushima FORWARD) serves as a symbol of Fukushima's recovery from the nuclear disaster caused by the earthquake and tsunami in 2011. The substation, known as Fukushima KIZUNA, includes 66kV gas-insulated switchgear and 22kV vacuum-insulated switchgear. The 22kV voltage produced by the wind turbine will be stepped up to 66kV by the substation and transmitted to the surface using 66kV submarine cables.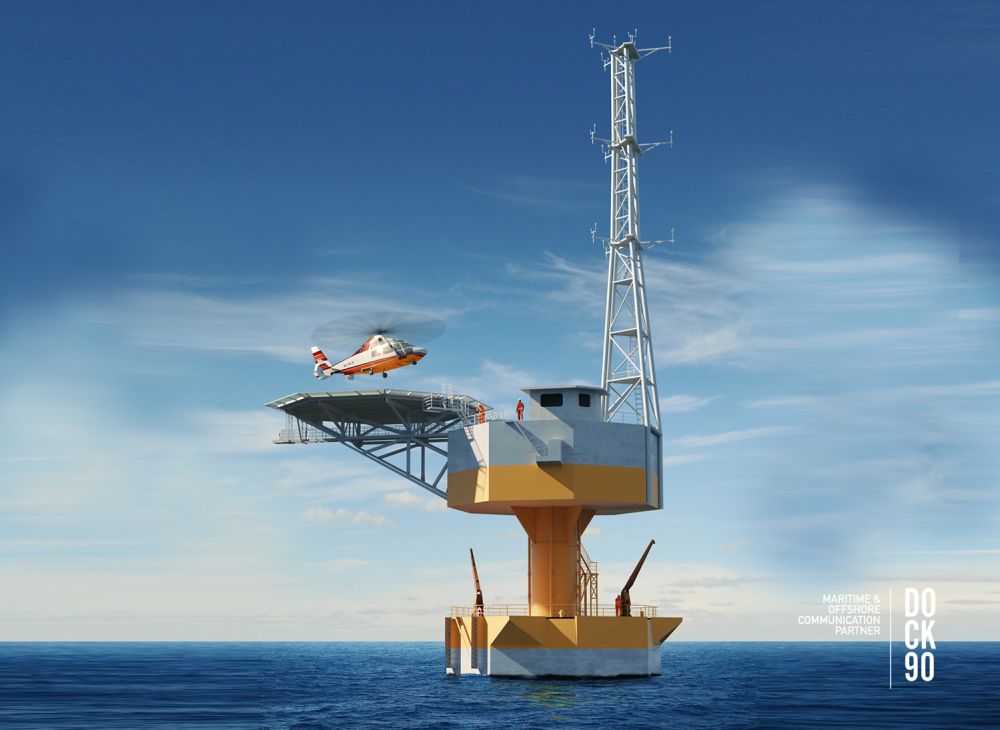 Background information
Hywind
Equinor's Hywind is a floating wind turbine design based on a single floating cylindrical spar buoy moored by cables or chains to the sea bed. Its substructure is ballasted so that the entire construction floats upright. Hywind combines familiar technologies from the offshore and wind power industries into a new design.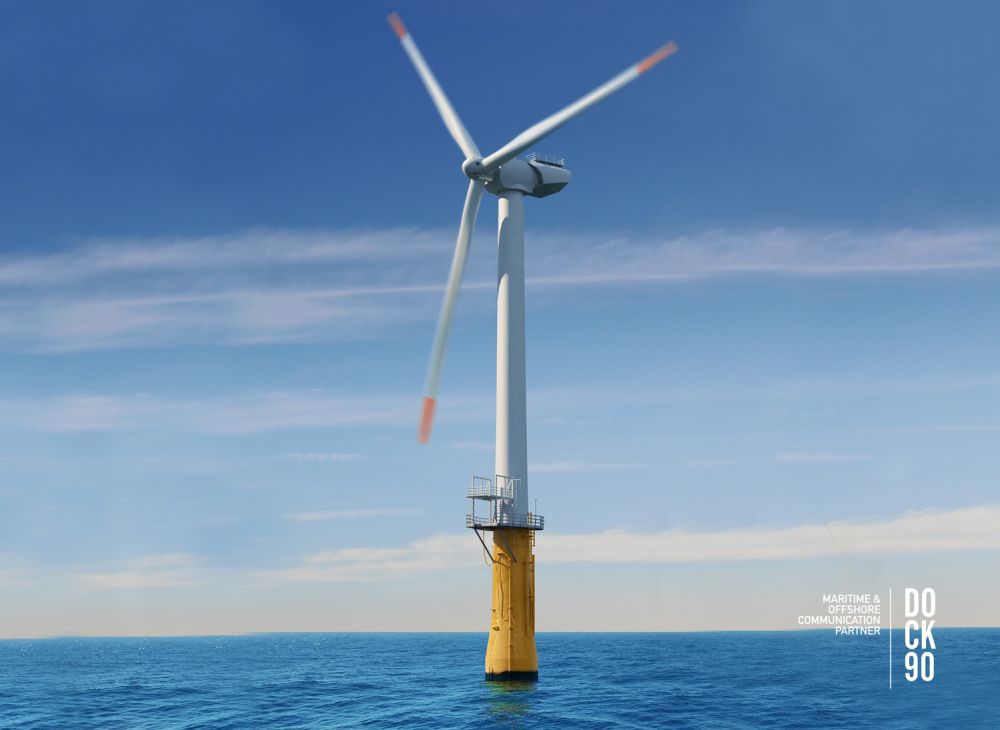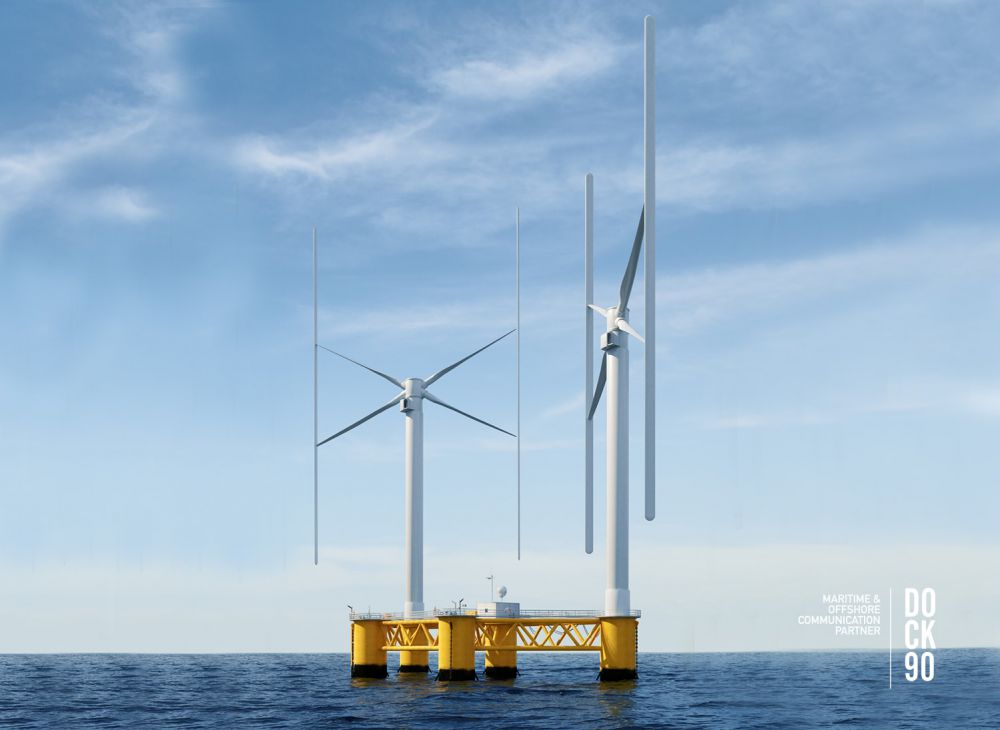 Background information
Twinfloat
The Nénuphar Twinfloat concept is based on two contrarotative turbines on one floater. The contrarotative wind turbines can reach and go beyond 5 MW thanks to a doubled rotor swept area.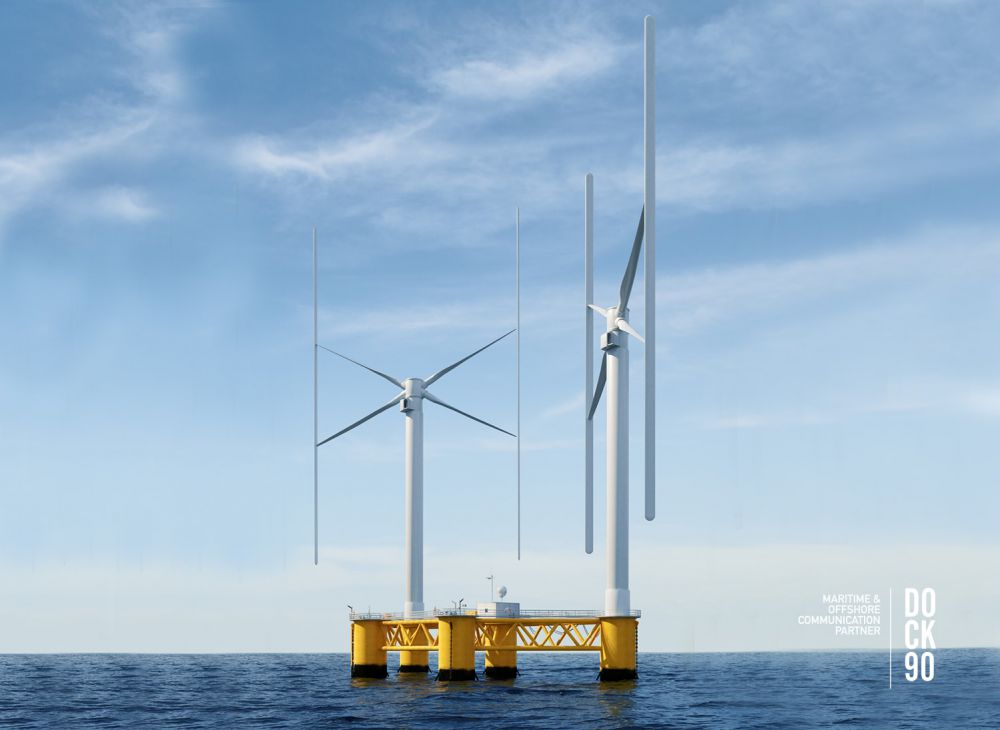 Background information
BlueTEC Texel
Bluewater's BlueTEC Texel serves as a demonstration platform targeted at remote locations worldwide. It can be shipped as containers anywhere in the world and can be assembled locally and installed without sophisticated equipment. The system can provide clean electricity in remote areas and small islands with tidal currents, replacing diesel generators.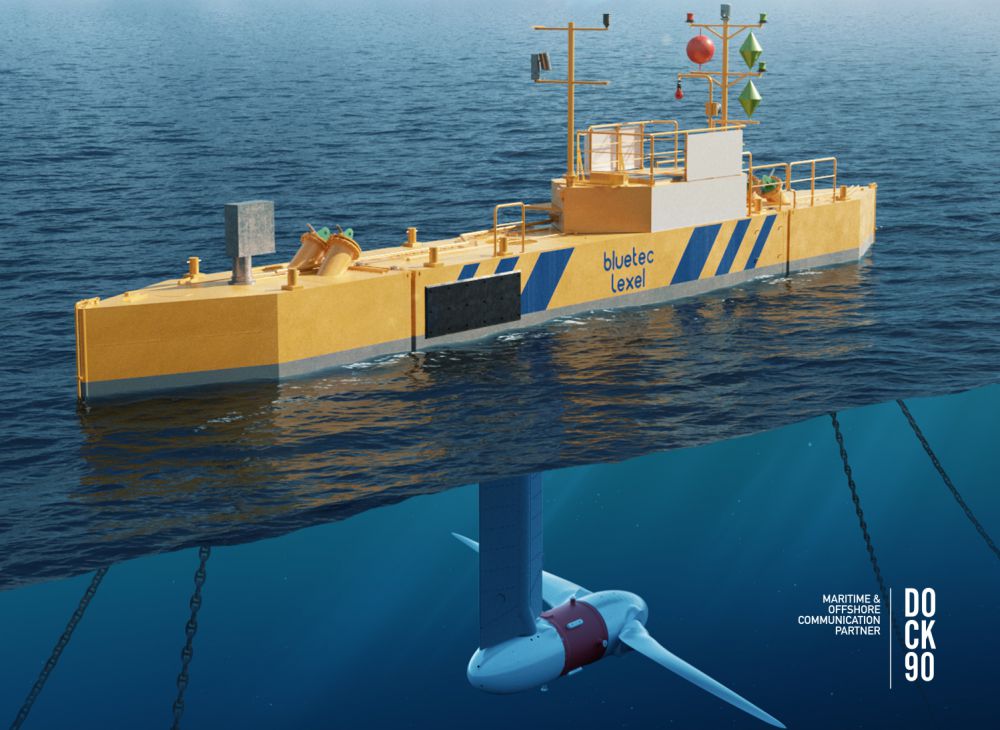 What is your story?
Our team of expert communication advisors, designers, programmers, animators, filmmakers, copywriters and engineers are ready for you. To shape your challenges, or by sharing our latest knowledge with you.
Capelle aan den IJssel, The Netherlands
DOCK90 I maritime & offshore communication partner
Rhijnspoor 255a
2901 LB Capelle aan den IJssel
The Netherlands
+31 (0)78 843 99 51
info@dock90.com