The challenge
Vryhof - Product launch of Stevshark REX
After years of development and testing, Vryhof invited us to come up with a name for the newest anchor and coordinate its market launch
Our reply
Cross media campaign
We developed and launched a global cross media campaign to laud the unique characteristics of the Stevshark REX. For this campaign we combined both modern and traditional means of communications to find the perfect balance between goal and interaction.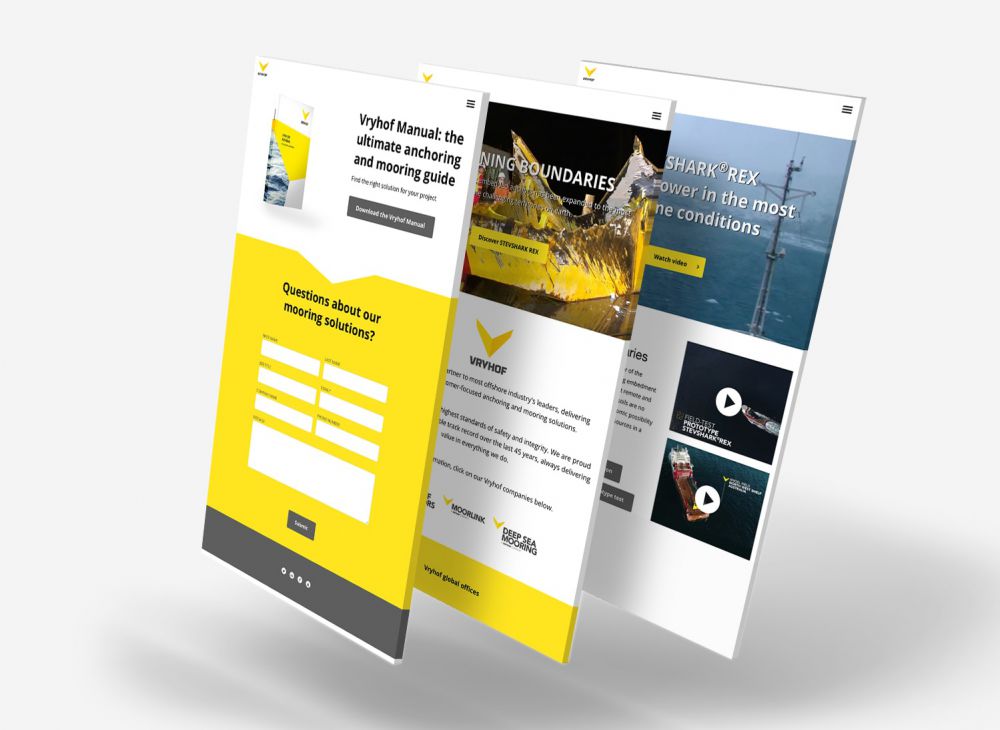 The result
The new "industry standard"
Within a year of launching the new anchor, it has find its way in all market segments that Vryhof is active in. Everyone that should know the anchor, knows it. That makes us very proud. After all, one only loves what one knows.
Are you ready for measurable communication results?
Our team of expert communication advisors, engineers, filmmakers, animators, copywriters, programmers and designers are ready to help you do better business.
Capelle aan den IJssel, The Netherlands
DOCK90 I maritime & offshore communication partner
Rhijnspoor 255a
2901 LB Capelle aan den IJssel
The Netherlands
+31 (0)78 843 99 51
info@dock90.com